Lecturers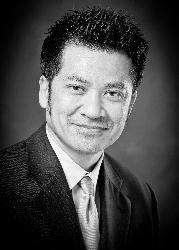 Title
Division Social Sciences Division
Department
Email
Office Location

Engineering Building 2, TBD

Mail Stop Economics Department
Biography, Education and Training
Dr. Shirley is currently a Lecturer in the Department of Economics at University of California at Santa Cruz (UCSC). He earned his Ph.D. at the University of California at Davis with an emphasis on Learning and Mind Sciences. He was also awarded a Masters of Business Administration in International Business and a Masters of Science in Computer Information Systems from the University of Miami in Coral Gables (Miami), Florida as a part of an accelerated dual degree program.

Prior to his role at UCSC, he also held roles as a mergers and acquisitions strategy advisor and executive with McKinsey, KPMG, and General Electric (GE) across North America, Europe, Asia, and Latin America. He is currently active as a consultant and a board member of a variety of multinational organizations.
His personal and professional experiences have led him to his current teaching focus and research projects related to strategic management, organizational behavior, international business, global leadership, and social entrepreneurship.